LIGHTING YOUR LANDSCAPE BRINGS YOU EXTRA HOURS OF ENJOYMENT
Feel secure knowing your property is well lit and easy to navigate at all times. Outdoor lighting can eliminate dark spots in the landscape, reducing the possibility of trips and falls. Careful placement of lights can provide wayfinding, but be done so the fixtures are not the focal point of your yard. Soft accents, wide washes and down-lighting create a pop without the glare.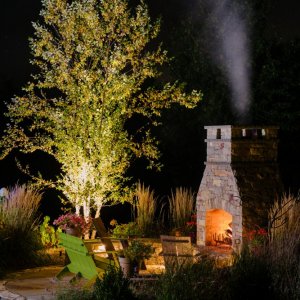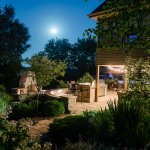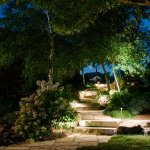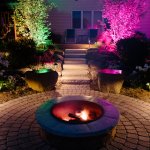 HOLIDAY LIGHTING HELPS TO BRIGHTEN THE LONG WINTER MONTHS.
White is no longer the only color of light. The FX Luxor ZDC system allows the designer or homeowner to paint the landscape. Themes can be created for holiday displays, sporting events or weddings. Permanent holiday lighting means no more climbing ladders to string lights in your trees. Light colors can be modified to accent specific plants or architectural elements. Your home will not just been seen at night, but will look beautiful!